Stuart Mechlin Joins Board of Directors at Alliance Distribution Partners
Mechlin was most recently Senior Vice-President of Affiliated Distributors.
---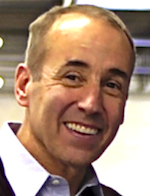 Alliance Distribution Partners, LLC today announced the addition of Stuart Mechlin to its Board of Directors.
Mr. Mechlin has a distinguished background in the Industrial Distribution Industry, most recently serving as Senior Vice-President of the Affiliated Distributors Industrial Supply Division. During his tenure with Affiliated Distributors, Mechlin led a large network of industry-leading distributors and vendors to sales and earnings growth that significantly outpaced the general marketplace. Known for his integrity, focus on growth, and best practices expertise, Mechlin has also held senior management positions at best-in-class companies like Fel-Pro and McDonalds.
"Stu's passion for helping industrial distributors grow and be more profitable fits perfectly with the values of our company," said Roger Woodward, President of Alliance Distribution Partners. "Our team is very excited about utilizing Stu's industry experience and leadership skills to drive strategies that help our distributors compete and win in the marketplace."
Alliance Distribution Partners, LLC is a Master Distributor of Industrial, Contractor, Safety and Welding supplies based in Nashville, TN. The company sells over 100,000 products from 200 industry-leading manufacturers. Alliance offers a full array of marketing and technology programs to support distributors, including catalogs, flyers and distributor websites. Privately held and started in 2009, Alliance sells nationwide to distributors only. For more information, visit www.alliancemro.com.