Benchmade Knife Hires Montgomery
Brian Montgomery named Business Development Manager for Federal Law Enforcement Sales.
---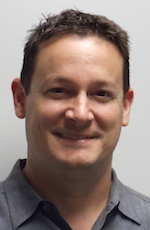 Benchmade Knife Company is proud to announce Brian Montgomery as the new Business Development Manager of Federal Law Enforcement Sales on their Federal Government Sales Team.
Montgomery brings over 18 years of public service and law enforcement experience to Benchmade. He served in numerous capacities including gang enforcement, narcotics investigations, parole and probation, patrol, and as a firearms instructor. For the past two years Brian worked for Wild Things, LLC which manufactures technical outerwear for military and law enforcement personnel as their Law Enforcement Sales Manager.
Prior to his law enforcement career, Brian worked in the knife industry for Al Mar Knives.
Learn more at www.benchmade.com