Joshua W. Elvove Named President of the Society of Fire Protection Engineers
SFPE Fellow has served on SFPE Board of Directors since 2004.
---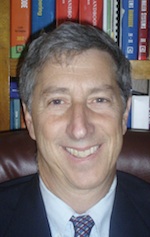 Joshua W. Elvove, PE, CSP, FSFPE takes the office as president of the Society of Fire Protection Engineers (SFPE) for 2013. Elvove is a licensed Professional Engineer (PE) in four states, and a Certified Safety Professional (CSP), with more than 32 years of overall fire protection and life safety experience with the federal government and the private sector.
Elvove has served on the Society's Board of Directors since 2004 and is an SFPE Fellow. SFPE Fellows represent a distinguished group of members who have attained significant stature and accomplishment in engineering. He is a past president of the SFPE Rocky Mountain Chapter.
"At the federal government, Elvove has made significant contributions to the profession of fire protection engineering by advancing the science and technology that makes people and property safe from fire," said SFPE Engineering Program Manager Chris Jelenewicz.
Elvove's federal experience includes serving as the senior fire protection engineer for the U.S. General Services Administration; managing the Department of Veterans Affairs Western and Rocky Mountain Regional Safety and Fire Protection Programs; and serving as a fire protection engineer for the both the Naval Facilities Engineering Command and U.S. Army Corps of Engineers.
His private sector experience includes working for Parsons Infrastructure as the fire protection engineer for the Inchon (Korea) International Airport project and serving as a life safety specialist for The Joint Commission, a healthcare accreditation organization.
He holds a BS in Civil Engineering and a BS in Fire Protection Engineering from the University of Maryland; a Masters in Engineering Administration from the George Washington University; and is a candidate for a Masters in Fire Protection Engineering at Cal Poly, San Luis Obispo.
About Society of Fire Protection Engineers
Organized in 1950, the Society of Fire Protection Engineers (SFPE) is the professional organization that represents engineers engaged in fire protection worldwide. Through its membership of over 4,500 professionals and 60 international chapters, SFPE advances the science and practice of fire protection engineering while maintaining a high ethical standard. SFPE and its members serve to make the world a safer place by reducing the burden of unwanted fire through the application of science and technology. To become a member, go to www.sfpe.org.