Aaron Abbott Named Technical Director for Laticrete Supercap
Moves up from Laticrete International.
---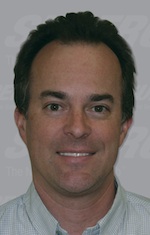 LATICRETE SUPERCAP, LLC, manufacturer of the self-leveling SUPERCAP System, announced today that Aaron Abbott has been appointed to the position of Technical Director.
Previously Special Projects Manager for LATICRETE International, Inc., Abbott will now be responsible for the LATICRETE SUPERCAP product line, covering new product development as well as new applicator technical training and support.
According to John Sacco, Managing Director of LATICRETE SUPERCAP, "Aaron is a great addition to the LATICRETE SUPERCAP team. Aaron has been involved with SUPERCAP for many years and will continue to be an integral part of the growth and development of the brand and our company."
LATICRETE SUPERCAP System applicators use patented pump trucks to blend and deliver problem-solving underlayment systems to the jobsite. Pumping is done at ground level and material is delivered right from the hose to the floor on both large-scale surface preparation and remediation projects. Heights of 50 stories, even in highly congested urban areas, can be easily served.
For more information, visit the website: www.laticretesupercap.com