CSDA Elects 2013 Officers and Board of Directors
Judith O'Day of Terra Diamond Industrial is named president.
---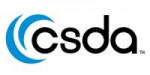 The Concrete Sawing & Drilling Association (CSDA) is pleased to announce new 2013 Board members and Officers, who were elected at the 41st Annual CSDA Convention and Tech Fair, held February 28 – March 2, 2013.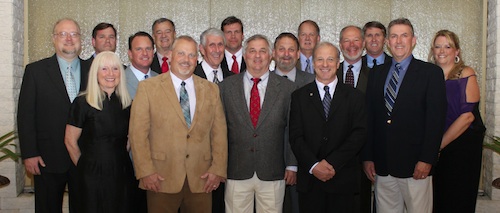 Elected to serve a two-year term as President was Judith O'Day, Terra Diamond Industrial, Salt Lake City, Utah—the second woman to serve as President, following Susan Hollingsworth's election in 2005. Kevin Baron, Western Saw, Oxnard, California was elected as Vice President and Mike Orzechowski, DITEQ Corporation, Lee's Summit, Missouri, is Secretary/Treasurer. Jim Dvoratchek, Hard Rock Concrete Cutters, Inc., Wheeling, Illinois now serves as Past President while Patrick O'Brien continues as Executive Director.
"I am honored to be the new President of the association" said O'Day. "Over the last 40 years, the leadership and dedication of each new group of CSDA committee chairs and members, elected Board members and Officers has been exemplary. I look forward to working with the newly-elected Board members, committees and staff to further grow the association and help its membership maintain successful businesses."
Six Board members, whose terms expire in 2015, were elected. They are Ty Conner, Austin Enterprise, Bakersfield, California; Matt Dragon, GSSI, Salem, New Hampshire; Matthew Finnigan, National Concrete Cutting Inc., Milton, Washington; Mike Greene, Greene's, Inc., Woods Cross, Utah; Greg Lipscomb, Diamond Products Limited, Elyria, Ohio and Sid Kilgore, Dixie Diamond Manufacturing, Lilburn, Georgia.
Returning for the second year of their term are Kevin Baron, Western Saw, Inc., Oxnard, California; Tim Beckman, Cutting Edge Services Corp., Batavia, Ohio; Paul DeAndrea, DeAndrea Coring & Sawing, Inc., Henderson, Colorado; Steve Garrison, Hilti, Inc., Santa Fe Springs, California; Donna Harris, Concrete Renovation, San Antonio, Texas and Ron Rapper, Husqvarna Construction Products, Olathe, Kansas.
Steve Garrison, who served as CSDA president in 1991-1992, received the Lifetime Achievement Award, presented by outgoing President Jim Dvoratchek. This award was presented to Garrison during the Gala Dinner and Awards Ceremony for rendering over 30 years of outstanding service to the sawing and drilling industry and the association. Garrison becomes just the fifth member of the industry to receive this award since its inception in 2005.
Learn more at www.csda.org.