Capital Safety First Manufacturer with ISO 17025 Accreditation
On-site lab speeds ANSI testing recertification.
---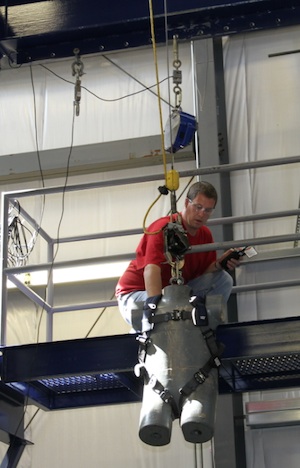 In October 2012, compliance for the new ANSI standard for Qualification and Verification Testing went into effect. This umbrella standard applies to all products and industries within the ANSI Z359 Fall Protection Code.
ANSI Z359.7 requires all products be tested and verified by an ISO 17025 accredited lab, and the sheer volume of products to be tested has resulted in a lengthy waiting period for most manufacturers.
Capital Safety is the first fall protection manufacturer to have an ISO 17025 accredited lab on-site, allowing the company to test and recertify products more quickly than average. Customers can also easily download and print necessary Certificates of Compliance through the Capital Safety website.
"Capital Safety has actually been accredited to ISO 17025 since June 2009, so we were poised to meet the challenges of the new ANSI standard," said Craig Firl, North American technical manager at Capital Safety. "Having an on-site accredited lab was a big investment, both in terms of cost and time, but one that the company saw as important. Capital Safety has always been a strong supporter of ANSI standards and will do everything in it power to bring every worker at height home safely."
Learn more at www.en.capitalsafety.us