Abato Tapped to Lead Doleco USA
German lifting equipment and tie-down company enters U.S. market.
---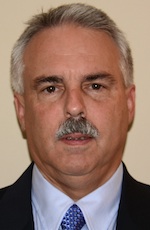 Dolezych, the 78-year-old German-based manufacturer of lifting equipment, slings, ropes and load-securing technologies, announced the creation of Doleco USA, its first sales, distribution and manufacturing presence in North America.
The strategic move is designed to expand the company's business within the hemisphere and to stake a greater claim within the North American market.
Dolezych's management has chosen 30-year industry veteran Ralph Abato to head up Doleco USA. In his new role as managing director, Doleco USA, Abato will concentrate his talents and efforts on expanding the company's presence in North America and will be responsible for all facets of its new U.S.-based manufacturing and distribution facility in Meriden, Conn.
"We see tremendous opportunities for continued growth in the North American market, in all product lines," Udo Dolezych, president of Dolezych, said. "We're thrilled to have the opportunity to add this respected professional to our management team."
Abato was the longtime vice president of sales and marketing for Ancra International and, most recently, vice president of strategic initiatives for Kinedyne Corp. The entry of a new major competitor, like Dolezych, into the North America marketplace, will significantly expand the options and choices available to load securement equipment users.
"Doleco USA's ability to service this market with a domestic sales presence and our own onshore production facility is a key to our plan to becoming a major presence here," Abato said. "This new position is a perfect fit for me and a unique opportunity to showcase Dolezych as a true global leader in lifting and cargo securement systems and products."
Abato has been active in guiding industry trends and practices and is the former vice president of the Web Sling and Tie-Down Association (WSTDA) and has previously served as a member of its board of directors. The organization is widely recognized as the industry's preeminent authority on lifting, lashing and load securement practices.
"Ralph is well respected and brings a wealth of experience and knowledge of the transportation industry and specific load securement regulations to this new enterprise," Dolezych said. "Ralph's long, successful track record within the cargo control business will prove to be instrumental for continued growth in this strategic market."
The company believes that the engineering and quality of its products, its efficient manufacturing methods and worldwide sourcing will make it an able competitor in North America. With the impact of Doleco USA's new leadership and sales and marketing thrust, the company expects to begin serving large-scale customer needs immediately.
For more information about Doleco USA, please visit: http://www.doleco-usa.com