CSDA Doubles Graduates in 2013
CSDA Operator Certification graduates Up 100%.
---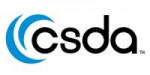 A record 23 experienced sawing and drilling operators graduated through CSDA's Operator Certification Program in 2013.
This increase of over 100% from 2012 began with a successful class at World of Concrete where CSDA held a Core Drilling 201 certification course—a first for the association and the trade show. Nine operators became certified in this discipline.
The program then returned to CSDA's primary Florida training facility in November for its traditional week of certification courses at the Clearwater campus of St. Petersburg College (SPC).
CSDA had a fantastic response to these courses, with 14 operators being certified in slab sawing, core drilling, wall sawing and wire sawing techniques. This was one of the largest groups certified at one time since the program launched in 1995. In addition, this year's courses presented the students with a unique challenge that would put their skills to the test and help the college.
The association has held a partnership with SPC's Corporate Training department for 12 years. This partnership has been mutually beneficial for both parties and was especially useful this year.
The campus had three concrete structures that once housed cooling units but now required removal, so the operators were taken from CSDA's usual demonstration slab and given specific sawing and drilling tasks to bring down the structures with speed and precision.
"I learned that attention to detail in the finer aspects of setup and job planning is critical to production output and diamond tool life," said Jason Franken, owner of Super City Concrete Cutting and President of CSDA's sister association in Australia.
Franken participated in the courses to gather information that will help to establish a similar program in his native country. "This experience will assist in developing our own qualifications and has provided a starting platform for this process.
"St. Petersburg College Corporate Training is proud to assist in providing professional workforce training to the concrete cutting profession that will benefit entry level and seasoned professionals. Our partnership with the CSDA provides U.S. and international companies with the skills necessary for key projects in the important industries of construction, renovation and demolition, said James Connolly, Corporate Training Director for SPC. "CSDA stepped up and helped us demolish existing structures at the Clearwater Campus, saving the college time and valuable dollars. We look forward to our continuing partnership with this outstanding organization!"
For more information about the CSDA Training Program and Operator Certification courses, visit www.csda.org, call 727-577-5004 or email info@csda.org.