Tim Ruppert Named Managing Director of Wilo USA
Rejoins Wilo from Sulzer Pumps.
---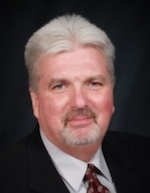 Tim Ruppert has been appointed as Managing Director of Wilo USA, a provider of pumps and pump solutions for water management, building services and groundwater, effective Jan. 1, 2014.
Ruppert, who had previously served as Midwest Regional Manager for Wilo, most recently was the National Business Development Manager in municipal sales for Sulzer Pumps ABS USA. He has a strong background in sales, technical services, plant management and production planning.
"Tim brings a solid understanding of business management and product and manufacturing processes to Wilo," said Jeff Bredeson, Senior Vice President, Region Americas. "This knowledge will be important to bridge our sales and manufacturing and to build on the opportunities before us in this industry. Please join us in welcoming Tim and wishing him the best of success in his new role."
Learn more at www.wilo-usa.com