Q.E.P. Reports Record Sales for Fiscal 2014
Company reports $302.7 million in revenues for year ending Feb.28, 2014.
---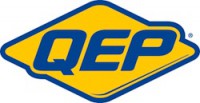 Net income was $16.1 million; $4.88 pre diluted share.
Q.E.P. Co., Inc. today reported its consolidated results of operations for the fiscal year ended February 28, 2014, including net sales of $302.7 million and net income of $16.1 million or $4.88 pre diluted share.
Gross profit in fiscal 2014 grew to $85.2 million from $81.3 million in the prior fiscal year. .
Lewis Gould, Chairman of the Board, commented, "This was a transitional year for your company. Our sales are up substantially as a result of the continuing implementation of our acquisition strategy and our expanded market penetration. Through this process, we also are addressing the concentration of our business with a major customer. As this transition takes place, there is always some pain with associated margin erosion while we build our business in new areas. That was the case this year."

Mr. Gould continued "To further advance our transformation, the Company purchased Faus Group, Inc. on February 28th. Faus is a manufacturer of very high end laminate flooring. The laminate will help to round out our offering along with our previous Harris Wood acquisition, so that we now have wood, laminate and a comprehensive bundle of installation accessories.
This makes us a more complete supplier and adds to our stable of industry recognized brands. This strategy also can be seen in the overseas acquisitions of Homelux and Plasplugs that the company completed this past year and its purchase of the Tomecanic and Bénètiere trade names subsequent to our fiscal year-end."
Mr. Gould concluded "The Faus acquisition also provided the Company with significant tax advantages and a superior manufacturing and distribution facility with over 380,000 square feet in Calhoun, Georgia. This provides the Company with an opportunity to consolidate some of its operations within the Calhoun facility. This consolidation will continue throughout the coming year."
Net sales during fiscal year 2014 increased by $19.0 million, or 6.7% as compared to the prior fiscal year. This increase is a result of the fiscal 2014 acquisitions of Homelux and Plasplugs in Europe, the impact of including a full year of the fiscal 2013 investments in Nupla, Imperial and a US injection molding operation, and organic growth in most of our businesses.
These increases were partially offset by the impact of a significant North American customer's discontinued purchases of certain products during the second quarter of fiscal 2014, changes in foreign currency exchange rates and the impact of a fire in the Company's Australian operations during fiscal year 2014.
Gross profit increased during fiscal 2014 by $3.9 million or 4.8% to $85.2 million from $81.3 million in the prior fiscal year. As a percentage of net sales, gross margin decreased modestly to 28.2% in fiscal 2014 compared to 28.7% in fiscal 2013.
The change in gross profit reflects the incremental contribution of acquisitions with overall higher gross margins and a somewhat more favorable product mix offset by discontinued sales of certain products, increases in raw material costs associated with wood flooring manufacturing operations, changes in foreign currency exchange rates that impact both the purchasing power of the Company's foreign operations and the translation of foreign results, and the opportunity costs of the Australian fire.
For more details, visit www.qepcorporate.com.