ITW Names McMath PM for Concrete Anchoring and Calculation
Justin McMath moves from engineering into product management.
---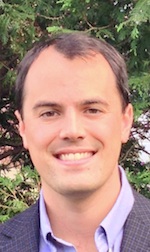 After spending six years on the engineering side of the business, Justin McMath is switching roles at ITW Commercial Construction North America. He has joined the marketing department as Product Manager – Concrete Mechanical Anchoring and Calculation software, and reports to Ben Nolen, Manager of Product Management for ITW CCNA.
McMath began working at ITW in 2008 as an Engineering Co-Op at the company's Technology Center. A graduate of Northwestern University with a degree in Materials Science and Engineering, he later worked as a Project Engineer for ITW Ramset and most recently served as a Research Engineer for ITW CCNA.
In his new position he will be responsible for the start-to-finish product management for the ITW Red Head wedge anchor, screw anchor, and TruSpec anchor calculation software product families.
"Ultimately, Justin will work cross-functionally in the business unit to define and commercialize best-in-class concrete anchoring solutions that are top market performers as well," indicated Mr. Nolen.
"I'm excited about the opportunity to join the product management team and I look forward to working with our customers and channel partners to create a best-in-class anchoring offering," remarked McMath, who can be reached at (630) 694-4766 or via email: jmcmath@itwccna.com. For more information, visit www.itw-redhead.com.