Mi-T-M and Makinex team up on pressure washers
Partnership will bring Makinex Dual Pressure Washer to U.S. market.
---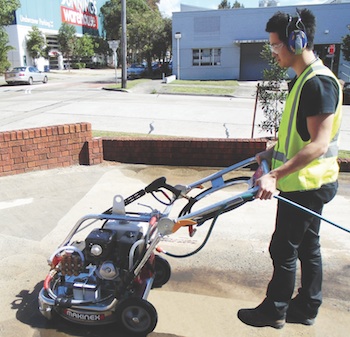 Mi-T-M Corporation and Makinex announce a strategic partnership. Mi-T-M founded in 1971 are leading designers and manufacturers of high quality industrial equipment.
In line with Makinex growth in the North American Market over the past year, coupled with sales success of its range of Dual Pressure Washer Trolleys around the world led Makinex to source an experienced partner like Mi-T-M to take its product to the next level.
Paul Weaver, Makinex International Sales Manager, said, "Continued development working with Mi-T-M engineers has led to even further improvements in the Dual Pressure Washer which is tailored for the North American Market. This coupled with our customers having access to the Mi-T-M service and spare parts network will give them the confidence in purchasing the Makinex range.
The Dual Pressure Washer has been a big success in Australia, selling over 250 units in its first 12 months.
Makinex will be showing the Dual Pressure Washer along with a variety of other products at the up and coming ARA show in New Orleans and look forward to building further business relationships with its American colleagues.
Rory Kennard – Director stated "It is an exciting time to be in North America. Revenue growth for the equipment rental industry continues to be on the rise and we want to be a part of that."
Other innovations designed by Makinex include the Mixing Station, the Jackhammer Trolley, a tile lifting and floor demolition tool, and Makinex Powered Hand Truck.
For more information on the Makinex Dual Pressure Washer or the complete range of construction products, visit www.makinex.com or call 855-MAKINEX (855-625-4639)