Chip Holton Named NCFI Polyurethanes President
Steps up from director of operations.
---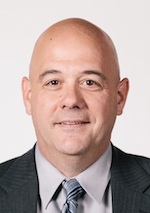 NCFI Polyurethanes, and its parent company, Barnhardt Manufacturing Co., have named Chip Holton as the company's president.
NCFI Polyurethanes, and its parent company, Barnhardt Manufacturing Co. (BMC), announce the Board of Directors has named Chip Holton as the company's president effective January 1, 2015.
Holton joined NCFI as Dir. of Operations in 2012, and brings with him an extensive, and impressive, operational leadership background.
Holton, 50, holds an engineering degree from The United States Military Academy at West Point and is a former serving US Army infantry officer. His work career began with Alcatel (now Alcatel-Lucent) fiber optics division where he served in multiple capacities from line supervisor to plant manager in Claremont, NC.
Holton joined GE Plastics in 2003, where he served as Southeast Region Operations Manager, overseeing logistics, distribution, and manufacturing for up to 13 facilities.
Most recently Holton served as Vice President of US Operations for Swiss company, Jacob Holm Industries, one of the world's leading nonwoven roll good manufacturers. It was at Jacob Holm where he met the Barnhardt family.
Lewis Barnhardt, President and COO of BMC says, "We believe Chip the ideal person to step into this leadership role at this crucial time. He was instrumental in our successful relationship with Jacob Holm, and we are positive he will lead the next stage of growth and transformation for our 50-year-old polyurethane company."
Holton says he was attracted to NCFI because of its 50-year history as a market leader in polyurethane foams, and says the company's commercial success can be attributed to "the depth of knowledge and experience of the people within the organization."
The company is involved in almost all polyurethane markets, and according to Holton, "NCFI is the historic leader in markets like geotechnical foam, bedding, aviation foam, SPF insulation, and aerospace. We lead the way in various applications within these markets, however, there are areas where we must narrow our focus to become a supplier of excellence and maximize our value to the customer."
Holton says his leadership style has been honed over time, but his experience in the US Army is the foundation for leading people. Working within GE's successful culture and other leadership roles has provided a very process-oriented approach to achieve a desired outcome.
"There are no silver bullets. You can have a toolbox full of lean manufacturing tools, a wide array of leadership skills and extensive industry knowledge, but in the end you can only use them a la carte—synthesize them—extract the elements that best fit within the current organization, best serve the goals of the company, and best fit the markets and customers we serve. Our resulting NCFI culture will be expressly ours."
Holton succeeds Steve Riddle upon his retirement.
To learn more about NCFI please visit www.NCFI.com