ITW Commercial Construction acquires PNA Construction Technologies
Names Bob Connell general manager of new division.
---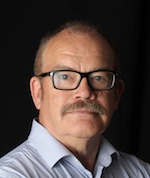 ITW Commercial Construction, North America has completed acquisition of Atlanta-based PNA Construction Technologies (www.pna-inc.com), a knowledgeable and experienced industry leader in providing innovative systems and designs to support the North American concrete flatwork industry.
Bob Connell is the new General Manager for PNA, and he reports to Law Burks, Vice President and General Manager for ITW Commercial Construction, North America.
Structured to be a standalone company among the ITW CCNA family of brands, PNA represents the Commercial Construction Division's entry into the pre-pour, cast-in-place concrete segment in North America.
At facilities in Charlotte, North Carolina and Bakersfield, California, PNA manufacturers proven systems to ensure joint stability, joint protection, and continuity of surface profile for concrete floors and industrial paving. This includes the Diamond Dowel® System, PD3 Basket assembly, and other cost effective systems.
Bob Connell brings extensive experience to the company's top position. An ITW employee for more than 20 years, Mr. Connell most recently served as GM of ITW's Asia Pacific Wet Concrete business where he developed and fostered growth in Australia and New Zealand. He and his wife recently relocated to Atlanta from Melbourne, Australia.
"I have been involved in construction as a supplier, manufacturer and distributor, as well as a builder, for 25 years," remarked Connell. "Ten of those years were specifically in relation to concrete placement, concrete structures and concrete precast. I have another five years of experience with concrete flooring, so I like the challenge this position with PNA offers."
Connell said the transition phase is nearly completed after he assembled a team of existing PNA management and ITW veterans. With the new construction season throughout the U.S. and Canada poised to begin, Connell indicated his team has a number of goals to achieve in 2015.
"Our main goals will be to accelerate the business growth and production capacity. We are investing in our two manufacturing facilities to increase output rates and reduce lead times. We also want our facilities to be best-in-class operations that can fully support the sales teams success in the field."
For more information, call (800) 848-5611. www.itwbuildex.com and www.pna-inc.com