Logistics welcomes Joy Mason as new Field Sales Manager
Mason will work with buying groups and associations.
---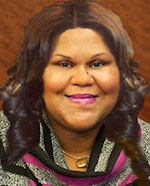 Logistics Corporation is pleased to welcome Joy Mason as its Field Sales Manager. Joy will be the new primary contact for Buying Groups and Associations, taking over these responsibilities from Tena Schrader.
In addition to the management of the groups and customers, Joy will also be available for field customer visits. She has achieved QSSP (Qualified Safety Sales Professional) designation by ISEA (International Safety Equipment Association).
"With eight years of industry experience, we are proud to bring Joy on board as the newest member of our Logistics team," said Donna Bruno, President of Logistics. "As an innovative and flexible company, we are always looking for ways to extend our team and better serve our customers."
Tena will now manage sales operations for the Logistics Aftermarket Division.
Logistics sells safety and industrial products to distributors nationwide. For more information, go to www.LogisticsSupply.com or call 866.577.4477.