Steve Rangoussis named chief sales and marketing officer at Festool
Moves up from vp of sales and marketing for USA and Canada.
---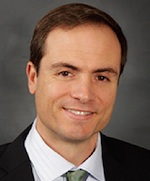 Festool USA announces that Steve Rangoussis, former Vice President of Sales for the United States and Canada, has assumed the role of Chief Sales and Marketing Officer at Festool USA/Festool Canada.
As Chief Sales and Marketing Officer, Rangoussis will maintain his current responsibilities related to developing and executing all sales-related functions, including market development and operations. In addition, he will now oversee the company's overall marketing strategy, budget, marketing campaigns and brand stewardship.
"I'm thrilled to have an opportunity to work closely with our marketing team to help identify opportunities and fulfill market needs that meet short- and long-term business goals," said Rangoussis. "The Festool brand has gained a great deal of momentum over the last several years with professional woodworkers, craftsmen and contractors. I look forward to continuing the charge by implementing new marketing initiatives that increase our engagement with current and potential customers in both the United States and Canada."
Prior to joining Festool in 2003, Rangoussis spent five years as an independent manufacturer's sales representative for J Fraser & Associates, now known as Synergy Marketing & Sales. He holds an MBA from the University of Southern California.
Based in Lebanon, IN, Festool USA offers a comprehensive lineup of power tools and system accessories, designed to help professional users produce better work in less time and with less mess.
Learn more at www.festoolusa.com