SawStop offers $199 accessory free with saw purchase
Offer runs now through April 30.
---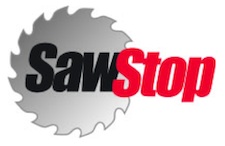 SawStop, LLC, the world leader in table saw safety, announces a rare and substantial offer. Between March 1 and April 30, 2015, in the United States and Canada, each customer who purchases a new Professional Cabinet Saw will receive one of two available accessories, the Overarm Dust Collection* OR the Integrated Mobile Base, each worth $199.00 USD.
"We rarely offer any promotions," observed vice-president of marketing, Matt Howard. "$199 is not a small offer, either. This is a big deal."
Professional Cabinet Saw sales are at an all-time high. Even so, Mr. Howard said they were offering the free accessory because "so many woodworkers want a SawStop saw, know they need a SawStop saw, but haven't brought one home yet. The sooner the better for their well-being."
This offer expires on April 30, 2015. The Professional Cabinet Saw is available through authorized dealers both in stores and online. Learn more at www.sawstop.com.