Fomo names Zachary Utz marketing product manager
Utz previously worked for Coltene, Rubbermaid and Diebold.
---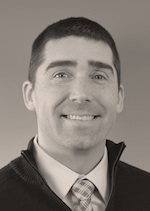 Fomo Products, Inc. welcomes Zachary Utz as Marketing Product Manager. In this newly established role, Utz will oversee the entire product line life cycle from market research and strategic planning and ultimately to product line management.
Prior to joining Fomo Products, Inc., Utz served as a Product Manager at Coltene where he managed the infection control and hygiene products globally. He has also served as a Product Development Manager and Product Engineering Manager at Coltene; a Senior Product Development Engineer at Rubbermaid; and a Mechanical Engineer II at Diebold. As the new Marketing Product Manager, Utz will also be responsible for managing marketing activities for Fomo's entire product line.
"We are excited to have the right team in place to continue our efforts to focus on innovations that improve," said Stefan Gantenbein, President and COO, Fomo Products, Inc. "Utz brings a wealth of knowledge in the areas of product development, standards and distribution channels that will be vital to leading the new position, as well as help further innovate and improve the Fomo product line to meet our customers' needs."
Fomo Products, Inc., USA, was founded in 1975 and is a member of the FLM Group of Companies. The FLM Group is one of the world's largest manufacturers of low pressure one and two component polyurethane foam sealants, adhesives and spray foam in pressurized, disposable and refillable packaging.
Fomo Products, Inc. management system carries an ISO 9001 management system registration. Other products manufactured by Fomo Products, Inc., include Handi-Foam Sealants and Spray Foams, Handi-Seal Window and Door Sealants and Handi-Stick Adhesives.
Learm nore at www.fomo.com