Parex USA appoints new marketing director and product manager
Kevin Rantin is new Marketing Director; Tiffany Awischus is Product Manager.
---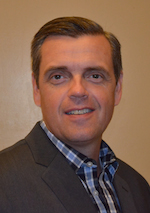 Parex USA, Inc., the parent company of leading building material brands; Parex, Teifs, LaHabra, El Rey and Merkrete, announces the addition of two new hires to the Marketing Department – Kevin Rantin, Marketing Director, and Tiffany Awischus, Product Manager for Merkrete.
Rantin brings with him over 25 years of Sales and Marketing experience in the building and irrigation industries. Rantin's appointment as Marketing Director is part of a broader initiative by Parex USA to focus on growth in both the commercial and residential markets and increase awareness of all brands with Architects, Builders, Distributors and Applicators.
His diverse experience in Sales, Marketing and Operations will be an asset to managing the Marketing Department and expanding Parex USA's position in the market.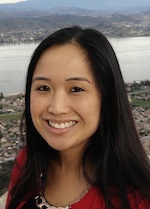 Awischus has been promoted to the position of Product Manager for Merkrete Tile & Stone Installation Systems. Awischus joined Parex USA in 2013 as a Flooring Manager in the R&D Department.
Awischus holds a Bachelor of Science Degree in Chemistry from the University of California, Irvine. Her experience as R&D Manager in the cement industry will complement her new position in Marketing.
"The addition of Kevin and Tiffany to our Marketing team will help us fine tune our marketing approach to reach specific target markets," says Jamie Chilcoff, Managing Director of Parex USA. "With their experience and knowledge, they'll be able to provide a more seamless approach to future product development and brand strategy for both our Facade and Tile Setting divisions."
Parex USA, Inc., a California Corporation, is a subsidiary of the ParexGroup, one of the world's leading manufacturers of specialty chemicals and ready-to-use mortars for the construction industry. With over 61 manufacturing sites and 9 R&D centers in 21 countries, the ParexGroup employs more than 3,550 industry professionals who are the corner stone of this thriving global organization. For more information regarding Parex USA, Inc. visit www.parexusa.com.