Channellock names Michael Smith VP, manufacturing and engineering
Smith joins Channellock from Associated Spring.
---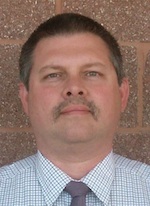 Channellock Inc., has named Michael Smith as its vice president of manufacturing & engineering, effective March 30, 2015.
Smith was previously the division manager of Associated Spring, a business of Barnes Group Inc., in Corry, Pa.
He has been hired to succeed Jon DeArment, who previously held the position of vice president of manufacturing & engineering until he was appointed as president and chief operating officer of Channellock Inc. in 2014.
"We are excited to welcome Michael to the CHANNELLOCK team," said Jon DeArment, president and chief operating officer. "Michael has an impressive background in engineering and manufacturing leadership, and we look forward to his fresh approach to our process. His experience in business and manufacturing will be a great benefit to the continued success of Channellock Inc."
Smith's experience also includes being a manufacturing engineer for Owens Corning Fiberglass and as a production and plant manager for Foamex Innovations.
Smith earned his bachelor of science in mechanical engineering from Youngstown State University, and in 1999 he earned a master's in business administration from Pennsylvania State University.
Smith holds numerous certifications and training certifications that focus on manufacturing, safety and businesses leadership, including a Lean Six Sigma Master Certificate and certification in the Lean Manufacturing Training Series from Penn State.
For more information, visit www.channellock.com.