STAFDA is swimming with the Sharks in Phoenix
Shark Tank stars will evaluate new construction products on stage.
---
In 1975, Steven Spielberg's epic movie, Jaws, opened in movie theaters and managed to keep the country's finest beaches people-free for most of the summer. To celebrate the movie's 40th anniversary, it's only fitting the Specialty Tools & Fasteners Distributors Association (STAFDA) would bring three "Sharks" to its General Session in Phoenix on Monday, November 9, for its Annual Convention & Trade Show, November 8 - 10.
STAFDA attendees will have the chance to go "swimming with the sharks" in the form of Lori Greiner, Daymond John, and Kevin O'Leary from ABC's popular show, Shark Tank.
The show's premise has aspiring entrepreneurs making a business presentation to a panel of "shark" investors to portray the "drama" of pitch meetings. Sometimes the feedback to the contestant/entrepreneurs can be helpful to harsh, but the Sharks' banter is always entertaining. It's a well-known fact Lori Greiner and Kevin O'Leary don't get along so that should only provide added fireworks in Phoenix.
STAFDA attendees won't be pitching a product directly to the Sharks, but…the Association has put a spin on it.
STAFDA manufacturers are innovators and entrepreneurs. Research and development is the lifeblood of creating new products and being competitive. For STAFDA manufacturers who are either developing a new product or plan to have a new product ready to launch later this year, they'll be invited to have their product reviewed – anonymously on stage – by the three Sharks.
The product to be reviewed should be in generic packaging so as not to reveal the manufacturer, and the Sharks will have details on the product beforehand. The goal is to have the Sharks review two to three STAFDA-manufacturer products on stage and offer their opinions.
For those products they deem to be "rock stars" – the STAFDA manufacturer can take their product from the stage after the General Session to their Trade Show booth and say it's "Shark Approved."
For products receiving lukewarm reviews, the manufacturer will know what tweaks need to be made before taking it to market. Who better to review a product than three Sharks? And because the product will be in generic packaging, no company will be embarrassed.
Who are Lori Greiner, Daymond John and Kevin O'Leary?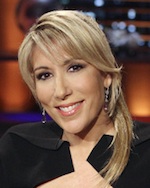 Lori Greiner is regarded as one of the most prolific inventors of retail products, having created over 400 products and holding 120 U.S. and international patents.
Well-known for her popular jewelry and cosmetic organizers, she had her own show on QVC-TV for 16 years and is always adding to her cleverly designed product line.
She believes she can instantly tell if a product is a "hero or a zero" and boasts a 90% success rate on new items launched. Several of her investments are the highest success stories on Shark Tank to date.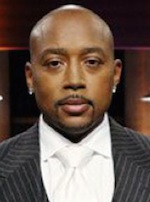 Daymond John created one of the most iconic fashion brands in recent years, FUBU, standing for "For Us by Us," which represented a lifestyle neglected by clothing companies.
Having grown up in Queens, NY, the birthplace of Hip-Hop, this environment spurred the inspiration for his clothing line. One hip-hop superstar, LL Cool J, wore his clothes to a promotional campaign, and the FUBU brand line exploded.
FUBU's annual sales top $350M, placing him in the same category as designer sportswear legends Donna Karan and Tommy Hilfiger.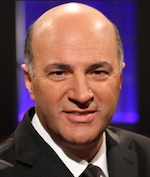 Kevin O'Leary is a Canadian who briefly worked at Nabisco Brands before pursuing a career in television production. In 1986, he co-founded SoftKey Software Products, the first software company to apply the principles of consumer goods marketing to the software industry.
In 1994, SoftKey was a catalyst for consolidation in the software industry, raising over $1B, and merging with Spinnaker Software and WordStar International. After additional mergers, in 1999, the Mattel Toy Company acquired Kevin's company for $4.2B.
In 2003, he became a co-investor in Storage Now, one of Canada's largest owner/operators of storage services. He's continued to evolve his business interests and currently is Chairman of O'Leary Funds, a publicly traded family of global equity and income funds.
STAFDA's 39th Annual Convention & Trade Show in Phoenix is for members only! Registration materials will be mailed to all members on June 26; online registration opens on Monday, June 29, at 8:00 a.m. Central from the members-only section of www.stafda.org.
For more information on the STAFDA Convention & Trade Show or membership, please contact Catherine Usher, cusher@stafda.org, 262/784-4774 or 800/352-2981.