Radco Industries names Stephanie Kotsios Account Manager – Military Products
Kotsios has been with Radco since 2006.
---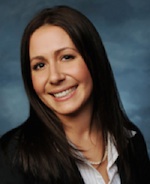 Radco Industries, a global leader in the manufacture of high quality specialty fluids and lubricants for the military, industrial/energy and solar sectors, announces the promotion of Stephanie Kotsios to Account Manager of Radco's Military Products Division.
Ms. Kotsios joined Radco Industries in 2006. During her time with the company, she has worked in a number of capacities including sales, customer service, operations planning, quality, research and development, procurement and supply chain management.
As Account Manager, she will be responsible for growth and management of new and current customer accounts.
"Radco Industries has experienced significant growth since I started nine years ago, and I am grateful to be part of it. I'm honored and excited for the opportunity to further advance Radco Industries by growing and supporting our customer base" Kotsios said.
The RADCOLUBE product line consists of synthetic and petroleum based military hydraulic fluids designed and manufactured with the most current technology and raw materials available. The company's relationship with the U.S. military alone spans more than 41 years.
"Stephanie has worked hard to gain a high level of expertise and will serve as a valuable resource to our military customers," says Radco Industries' CEO Michael Damiani.
Kotsios holds a Bachelor of Science degree from Northern Illinois University and is expected to complete her Master of Business Administration degree from Northern Illinois University in May 2015.
Radco Industries specializes in the manufacture of high quality specialty fluids and lubricants developed for the military sector. The company's two branded product lines, XCELTHERM and RADCOLUBE, fulfill a wide range of global military applications and heat transfer requirements. An engineering-based company, Radco also provides expert technical support and an array of valuable services based on industry knowledge spanning more than 40 years.