Meadow Burke announces new Quality Assurance - Quality Control Manager
Jennifer Bronson brings 25 years of quality management expertise to company.
---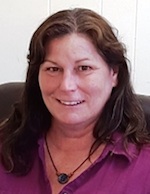 Meadow Burke announces that Jennifer Bronson has joined the organization to further develop and manage their overall Quality Assurance/Quality Control program. Ms. Bronson will be responsible for the Quality Assurance/Quality Control program at Meadow Burke.
Bronson comes to Meadow Burke with more than 25 years of experience in quality control, having served as a Quality Engineer and Quality Manager where she was instrumental in developing and implementing quality management systems as well as product control.
Her expertise encompasses Quality Management, Quality Engineering, and Customer Service. Some of her certifications and achievements include: Six Sigma Black Belt, Quality Auditor, and Quality/Organizational Excellence Manager.
Mike Recker, Vice President of Engineering at Meadow Burke stated, "We are very excited to welcome Jennifer to the team. Her knowledge in quality control will allow Meadow Burke to continue its success in the quality and reliability of its products for customer's needs as well as further develop its systems and processes. We are pleased to have Jennifer on board, and look forward to a prosperous future with her."
Bronson has a Bachelor of Science degree in Business Management from the University of Tampa.
Meadow Burke is a premier manufacturer and distributor for the concrete construction industry. Through new product development manufacturing of our products in the US, Meadow Burke is serving architects, engineers and contractors with a superior line of concrete reinforcing products, concrete forming accessories, road and bridge products, and products for precast and tilt-up construction. Learn more at www.meadowburke.com