Posted October 7, 2015
Weinacht & Associates announces 35th year in business
Agency has been providing cutting edge representation since 1980.
---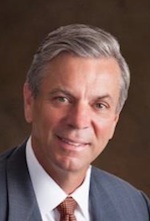 Weinacht & Associates, led by Kevin Weinacht, is one of the industry's best-known and respected manufacturer representative agencies. The owner and the Weinacht name have an excellent reputation in their industry. Their main business focus is selling tools to the industrial, welding and construction sales markets.
Providing innovative, professional representation in a nine state territory throughout the Midwest, Weinacht & Associates is one of the nation's leading manufacturer representative firms. They are headquartered in Collinsville, Illinois, 15 minutes from St. Louis, Missouri. Their territory encompasses the states of Illinois, Iowa, Kansas, Minnesota, Missouri, Nebraska, North Dakota, South Dakota and Wisconsin.
Weinacht & Associates represents some of the top manufacturer product lines, upholding the highest standards of honesty, integrity and trust.
They have won numerous awards over the years, including highest sales growth, outstanding sales, performance achievement and professionalism awards.
Weinacht & Associates also won the American Eagle Award through the Industrial Supply Association (ISA) in 2009 and 2010 for the Value Added Independent Manufacturers Representative category.
Visit Weinacht & Associates at www.weinacht.com