Posted October 12, 2015
Western Specialty Contractors names new branch manager
Jason Holtman becomes manager of St. Louis Masonry Restoration branch.
---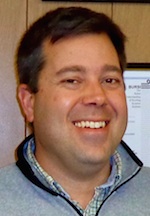 Western Specialty Contractors, formerly named Western Waterproofing Company, has promoted Jason Holtman of Mascoutah, IL to Branch Manager of its St. Louis Masonry Restoration Branch in St. Louis, MO.
Holtman has nine years of industry experience, having previously worked two years as a Department Manager for Western Waterproofing; as an accounts representative at ThyssenKrupp Elevator in St. Louis, MO; a project manager at Foresight Services in Highland, IL; and a facility manager at St. Louis Parking Company in St. Louis, MO.
Holtman has a Bachelor of Science degree in Marketing from Southern Illinois University in Carbondale, IL and an Associate's Degree in Business from Rend Lake Junior College in Ina, IL.
Western's St. Louis Masonry Restoration Branch has served customers throughout Eastern Missouri and Southwestern Illinois since 1915. Commercial specialty services provided include: building cleaning, caulking and sealants, EIFS restoration/recoating, glazing, lintel replacement, masonry restoration, masonry water repellents, repointing, stone/brick/terra cotta restoration, and FRP and GRFC replicas.

Family-owned and operated for 100 years, Western Specialty Contractors is the nation's largest specialty contractor in masonry and concrete restoration, waterproofing and specialty roofing. Western offers a nationwide network of expertise that building owners, engineers, architects and property managers can count on to develop cost-effective, corrective measures that can add years of useful life to a variety of structures including: industrial, commercial, healthcare, historic, educational and government buildings, parking structures and sports stadiums.
Western is headquartered in St. Louis, MO with over 30 branch offices nationwide and employs more than 1,200 salaried and hourly professionals who offer the best, time-tested techniques and innovative technology. For more information about Western Specialty Contractors, visit www.westernspecialtycontractors.com.