Posted October 20, 2015
ERB names Ben Jezek South Central RSM
Jezek is based in Denton, Texas.
---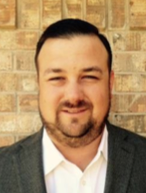 ERB Safety, a leader in development, manufacture and supply of safety products, announces the addition of Ben Jezek as South Central Regional Sales Manager.
Based in Texas, Jezek will cultivate and grow new business relationships within the South Central United States. He brings more than 8 1⁄2 years of professional sales experience working for a strategic industrial wholesaler.
Jezek graduated from the University of North Texas with a Bachelors Degree in Business Administration and currently lives in Denton, TX with his wife and two daughters.
Contact Ben today to increase revenue through safety products sales!
Ben Jezek 940.300.1906 bjezek@e-erb.com. Learn more at www.e-erb.com