Posted October 27, 2015
Zipp Tool seeks U.S. distributors
Chinese fastening and abrasive tool manufacturer invites new distributors.
---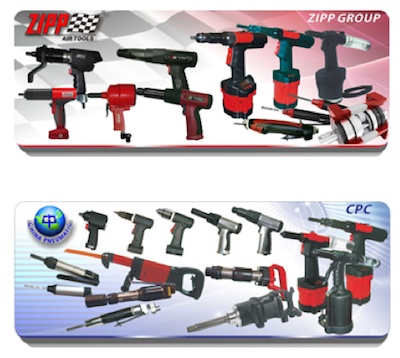 Zipp Tool/China Pneumatic Corporation, is seeking U.S. distributors for its professional and industrial fastening and portable pneumatic abrasive tools.
Zipp/CPC Tools are designed and manufactured with decades of industrial engineering experience by Zipp/CPC's professional team to ensure their products work in tough environments.

China Pneumatic Corp. (TAIWAN) is an ISO certified manufacturer of professional / Industrial pneumatic tools for the automotive, industrial assembly, construction and mining industries. The company also produces precision and economy planetary gearboxes for motion control applications.
Zipp/CPC quality industrial and professional air pneumatic tools are produced to strict ISO 9001:2008 standards. They are used in many overseas markets and are competitively priced.

Zipp Tool/CPC will be exhibiting at FABTECH 2015, November 9-12, McCormick Place, Chicago, Illinois. Visit them at Booth C1224.
Learn more at www.zipptool.com or click here to visit their page of downloadable product catalogs.