Posted December 16, 2015
Permatex names Suzanne Liseo Associate Product Manager
Liseo has been with Permatex for 12 years.
---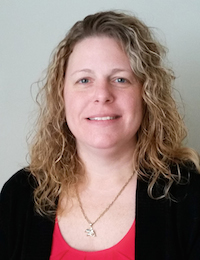 Permatex has named Suzanne C. Liseo as Associate Product Manager. Liseo will be responsible for supporting the product management team handling Permatex's various product lines and markets, domestically and internationally. She will also have a strong focus on new product development.
In addition to assisting product management, Liseo will also be handling customer/sales data (NPD & POS), line reviews, promotions, as well as price list maintenance and management.
The announcement was made by Permatex's Director of Marketing and Product Management, Sean Lyon, who noted, "Sue Liseo has been has been an indispensible asset to our company for over 12 years and done an excellent job in a variety of management support and customer service roles. We are delighted that she is now as a integral part of our product management team and look forward to sharing her talents and capabilities with our product managers."
Before moving to Permatex, Suzanne C. Liseo worked in the audio market as a customer service representative. She is currently completing requirements for a BA in Business at Goodwin College (East Harford, CT) and is a member of the Phi Theta Kappa and Alpha Sigma Lambda Honor Societies.
Learn more at www.permatex.com