Posted February 29, 2016
Acme Tools names new GM of E-Commerce
Loretta Buse has been with Acme since 2013.
---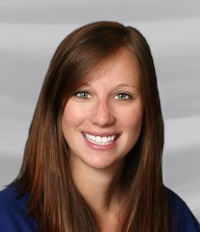 Acme Tools has named Loretta Buse General Manager of E-Commerce at its corporate headquarters in Grand Forks, North Dakota. In the newly created position, she will be responsible for the continued growth and development of the company's e-commerce website, AcmeTools.com, and lead Acme Tools' e-commerce operations providing an industry leading online shopping experience.
Buse will also be responsible for leading and managing e-commerce promotion, social media and other digital channels.
Buse joined Acme Tools in 2013 and was most recently Web Analytics and Operations Manager. She received a Bachelor of Arts degree in marketing management and leadership management from the University of St. Thomas in St. Paul, Minn.
Acme Tools has more than 65 years of industry experience and today is a omni-channel premier retailer of tools and equipment with 10 retail stores in North Dakota, Minnesota and Iowa, and a leading authorized online retailer offering more than 35,000 products online at AcmeTools.com.