Posted April 4, 2016
CIS welcomes new sales manager
Contractors & Industrial Supply, Inc. names Michael Fleming sales manager across all branches.
---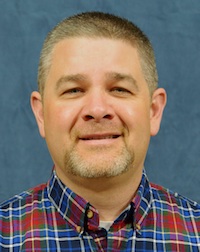 Contractors & Industrial Supply, Inc. is pleased to announce the appointment of Michael Fleming as Sales Manager across all branches. Fleming has been with CIS for 10 years as a construction supply specialist and as Vice President of North Carolina Division, so it goes without saying that he brings significant experience and expertise to the job.
In this new role, Fleming will be responsible for all sales training including work with the outside sales team as well as the newly established inside sales department. He will continue to service major customers in the North Carolina division of the company along with the new position.
Headquartered in Roanoke, Virginia, Contractors & Industrial Supply, Inc. has been in operation since 1984, and currently serves Virginia and North Carolina with locations in Roanoke and Harrisonburg, Virginia and Greensboro, North Carolina. They focus solely on commercial and industrial construction and fabrication industries. Product focus includes fastening, cutting, drilling, safety, and mechanical supports. Learn more at www.go2cis.com.