Posted June 1, 2016
Dorner appoints Northwest Regional Sales Manager
Hank Baptiste will serve conveyor system users throughout the Pacific Northwest.
---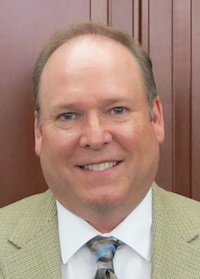 Hank Baptiste has been appointed Northwest Regional Sales Manager for Dorner Mfg. Corp. In his new role, Baptiste will be working with sales channel partners and key accounts throughout the Pacific Northwest United States to grow the company's industrial and sanitary conveyor business.
Baptiste comes to Dorner with more than 20 years in sales and regional management at Habasit, where he gained expertise in modular conveyor belts and the food manufacturing sector.
"The quality of Dorner's innovative range of products, and their commitment to customer service, is what attracted me to the company," Baptiste said. "I'm excited to put my skills to work for new and existing customers and sales channel partners in the Pacific Northwest region."
Baptiste lives in Evans, Colorado. He can be contacted at Hank.Baptiste@Dorner.com.
Hartland, Wisconsin-based Dorner Manufacturing is a world leader in the design, manufacture and distribution of high-quality conveyors and related equipment. Since 1966, companies from around the world have turned to Dorner conveyors for greatly improved efficiency and productivity. For more information about products or company news, visit Dorner's Web site at www.dornerconveyors.com or call 1-800-397-8664.