Posted July 7, 2016
MAX USA hires new national marketing coordinator
Denene Williams brings 10 years of experience to MAX marketing role.
---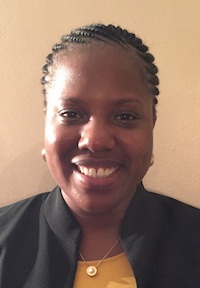 MAX USA Corp. would like to announce the hiring of Denene Williams as its National Marketing Coordinator.
Williams has over a decade of experience in supporting sales operations by reviewing, developing and defining overall marketing strategy across several industries. Her career so far has focused on helping businesses build awareness for their brands through the use of creative branding initiatives and the development of innovative marketing strategies.
You can reach Denene anytime at dwilliams@maxusacorp.com, or by phone at (800) 223-4293 x1019 (office) or (516) 350-1172 (cell).
MAX USA CORP. is headquartered in Mineola, NY, and is owned by MAX CO., LTD. which is headquartered in Tokyo, Japan. MAX is recognized as a market leader in quality manufacturing of pneumatic nailing tools for over 70 years. MAX has several divisions employing more than 2,000 people worldwide including over 200 R&D engineers. Learn more at www.maxusacorp.com.