Posted July 27, 2016
Larson Electronics donates to Asian elephant refuge
Donated lighting products help sanctuary staff locate animals for rescue.
---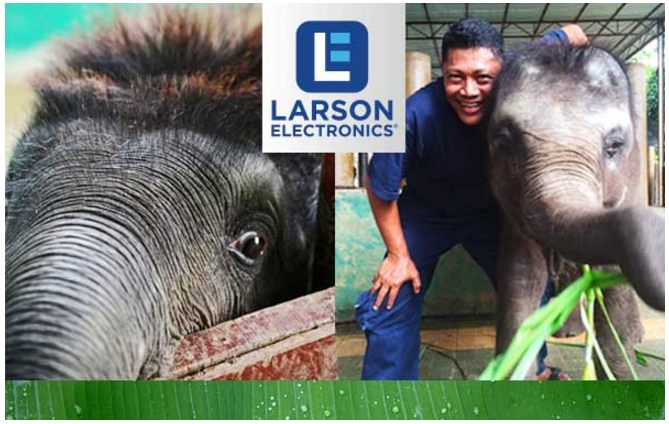 Larson Electronics has donated spotlights to the Kuala Gandah Elephant Orphanage Sanctuary in Malaysia. It is estimated that there are only 1,200 wild Asian Elephants, also known as Elephus Maximus, left in Malaysia and this is the only conservation center set up to relocate these displaced pachyderms. The elephants here have been rescued from all over Malaysia, providing them a safe sanctuary in the wild.
In order to find the elephants at night for rescue, Kuala Gandah asked owner Rob Bresnahan for help. He was more than happy to oblige. Being an avid animal lover, he donated spotlights to the cause so the rescuers would have some assistance to help them nurse these beautiful animals back to health.
The products donated by Larson Electronics are model RL-85-10W1 LED Pistol Grip Spotlights. These extremely rugged and effective spotlight are designed to give users a powerful, durable and easy to use source of reliable light. They produce 800 lumens and a light beam approximately 800 feet long by 175 feet wide. These pistol grip spotlights require no tools for servicing and run for five hours on a single charge.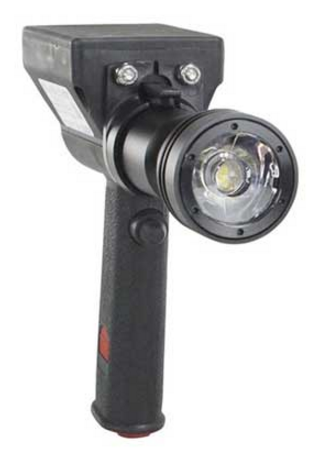 This light weight, 10 watt LED spotlight is ergonomically designed to produce a well balanced and easily managed handheld light source that can withstand abuse under tactical conditions and operate for five hours on a single charge of its integrated lithium ion battery pack.
The RL-85-10W1 contains a single 10-watt LED rated at 120,000 hours of operational life which is paired with a patent-pending reflector design to produce a light beam that reaches 800 feet in length and 175 feet in width. This beam is strong enough to allow operators to read signs, license plates, addresses and other similar markings at the far end of its total range.
Call us at 800-369-6671 to order yours or ask us how you can donate lights to Kuala Gandah. Learn more at www.larsonelectronics.com