Posted July 28, 2016
Bartell releases new EBook on small concrete grinders
Tips to get more profit from your concrete grinder rentals.
---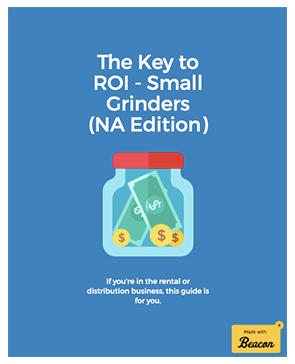 Bartell Global aims to offer educational content for those interested in growing their business successfully and efficiently. The Key to ROI – Small Grinders EBook discusses how Small Grinders are a great addition to your fleet and how they can offer you a speedy return on your investment so you can begin making profit.
Small grinders are one of the most widely available types of equipment that can be found at rental shops or dealers. The main reason for this is that they are an awesome source of ROI. Whether your business is focused on DIY customers or professionals, these machines will be going in and out of your business all throughout the year.
In this EBook, Bartell's experts highlight key things to remember and look for so that you can drastically increase your company's ROI in this area. Even understanding how to add ROI potential to equipment that you may already have is key to expanding your profits.
The EBook looks at:
What should you look for when buying?
What type of power is needed for these machines
How to generate ROI, not just off the grinders, but the whole package
The keys covered in this EBook direct you in the direction that is best for your company, whether you currently have small grinders in your fleet, or are thinking about incorporating them in the future. Depending on your market and potential in this area, the units you choose are vital in maximizing ROI and profit.