Posted September 19, 2016
Plasticade hires new Midwest RSM
Vlad Kotel will serve traffic safety customers across the midwest.
---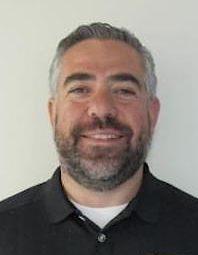 Plasticade is pleased to announce that it has hired Vlad Kotel as the Regional Sales Manager of the Midwest Region of its Traffic Safety Division. Vlad will be taking over everyday sales management duties from Thomas Safford, who will focus on his duties as national sales manager.
Kotel has over eight years of experience in the traffic control Industry. He worked in sales management for RoadSafe in Romeoville, IL for six years and more recently as a manufacturer's representative in the Midwest for several traffic control companies.
"Vlad will be responsible for managing and developing new opportunities in the Midwest and will be working closely with Plasticade's manufacturer's representative groups," Safford said. "I believe his knowledge of the industry and experience in providing product solutions will make him a great asset to our team."
Kotel lives in Darien, IL with his wife and two children.
Customers can reach Kotel at Direct: 847-583-4178; Cell: 630-608-3662; Email: vkotel@plasticade.com.