Posted November 1, 2016
Tesla's hot new model: Solar roofing
Elon Musk unveils his grand unification of Tesla: Fast cars, big batteries and solar roofs.
---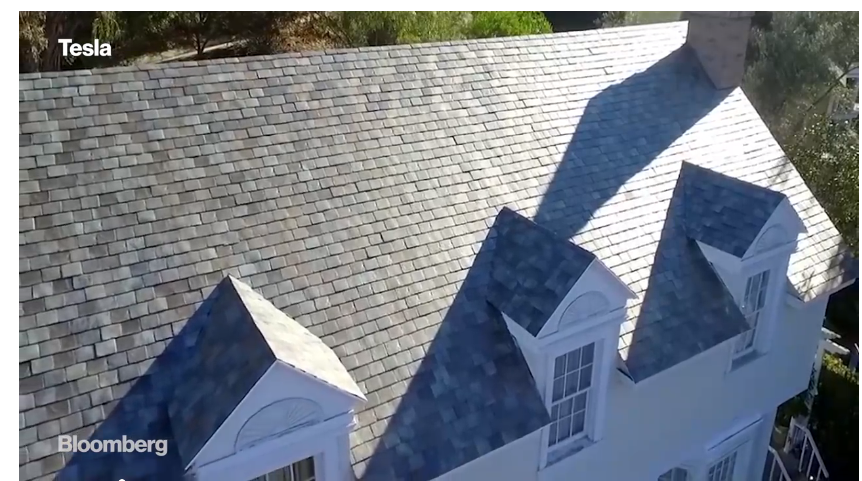 Bloomberg: On Friday evening as the sun descended over the old Hollywood set of "Desperate Housewives," Elon Musk took to a stage and fired up his presentation about climate change. It was a strange scene, with hundreds of people crowded into the middle of a subtly artificial suburban neighborhood.
It wasn't until about a minute into the speech that Musk casually let the crowd in on Tesla's big secret. "The interesting thing is that the houses you see around you are all solar houses," Musk said. "Did you notice?"
The answer, in short, was no. Like everyone else, I knew we were there to see Musk's new "solar roof," whatever that was supposed to mean. But try as I could as we walked in, I didn't see anything that looked like it could carry an electric current. If anything, the slate and Spanish clay roofs looked a bit too nice for a television set. This is the future of solar, Musk proclaimed. "You'll want to call your neighbors over and say 'check out the sweet roof.' It's not a phrase you hear often."
Click here to read the entire story.
Source: Bloomberg News, Tom Randall