Posted November 2, 2016
Prebena brings soccer ball promo back to STAFDA
Popular promotion last ran in 2014.
---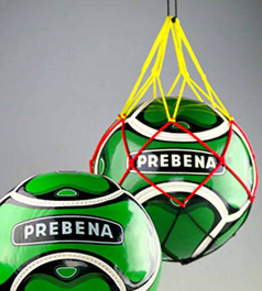 New and existing customers are invited to PREBENA's booth (1434-1436) to pick up a new limited edition PREBENA professional soccer ball and kick around ideas for 2017 promotions.
New customers can receive a soccer ball on the spot with their first order of a case of stainless steel staples. Cases can be mixed or matched.
Current customers can plan a sales promotion with PREBENA staff that will score a goal for them and their customers.
Visit PREBENA at STAFDA booths 1434-1436. This year's STAFDA Convention and Trade Show runs from November 6-8 in Atlanta.