Posted February 8, 2017
New credentialing portal provides construction career opportunities for veterans
Build Your Future program allows veterans to receive NCCER credit for skills and training received in the service.
---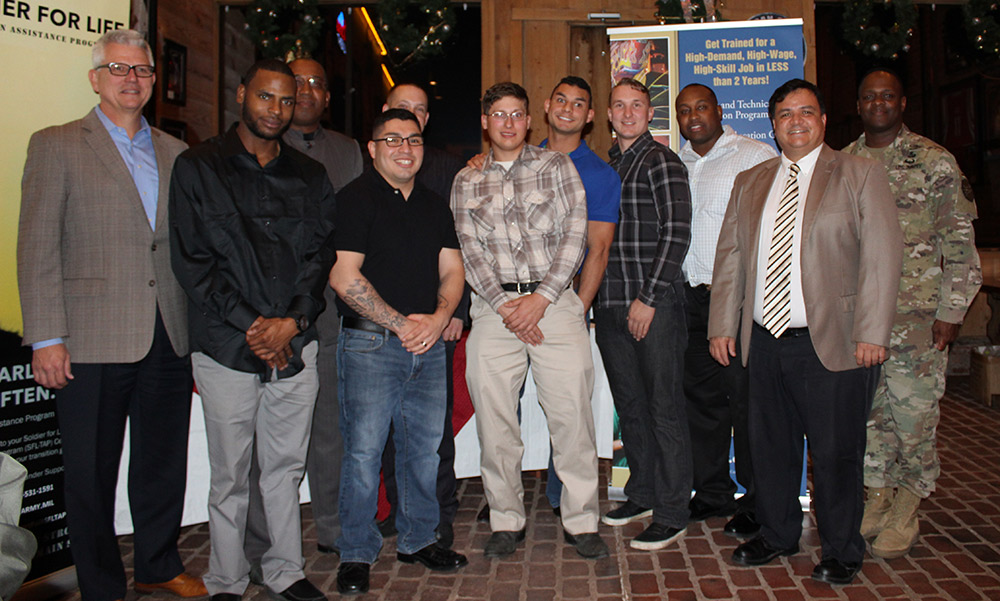 NCCER released the first of its kind military credentialing portal on November 11, 2016. This portal is part of the Build Your Future (BYF) military initiative that has become known as Hard Hat Heroes.
The Hard Hart Heroes Credentialing Portal allows veterans to receive NCCER credit for skills and training they already received while in the service. Each individual that meets the criteria can fill out an online application and submit documentation to be reviewed and potentially entered into the NCCER Registry System. This service is provided free of charge.
Currently, alignments are available for 10 Army MOS codes, and alignments for other military branches are in development. All alignments are developed in conjunction with military trainers and industry representatives.
In addition to helping veterans apply for civilian credentials, the task alignments were created to help employers understand and recognize skills that service members already possess in various craft areas. They can also be utilized as training plans to upgrade veterans' skills once they are hired. By aligning objectives from military training with NCCER's curricula, these alignments serve as a military-to-construction guide for employers and their human resource departments.
KBR, a Hard Hat Heroes' Military Friendly Employer, and Fort Polk's Soldier for Life Transition Assistance Program have already used the portal in conjunction with their rigorous, 120-day pipefitting training program for active duty Army soldiers. The program is delivered via an industry-education partnership with Central Louisiana Technical Community College (CLTCC) in Leesville, Louisiana.
Graduates are awarded NCCER pipefitting course completion certificates and credentials, and every graduate is offered top helper positions on KBR project sites. With this new program, 25% of these graduates also received additional NCCER credentials and were placed on a fast track to graduation. Utilized in this manner, KBR was able to focus their time and effort on the areas of training that each military member needed.
With a predicted industry shortage of approximately 1.5 million craft professionals by 2020 and nearly the same amount of veterans projected to leave the military over the same period, veterans are a perfect fit for industry's workforce needs.
NCCER and BYF would like to thank the following organizations for providing experts to develop the Hard Hat Heroes task alignments: Cajun Industries, Bechtel, KBR, NextOp and the U.S. Army Engineer School.
To apply for credit towards NCCER credentials or view the task alignments, visit the Hard Hat Heroes portal at veterans.byf.org. Additional information on BYF's full military recruitment initiative is available at www.byf.org.
Organizations interested in partnering with Hard Hat Heroes can contact Ashleigh Potuznik at 386.518.6915 or apotuznik@nccer.org. For more information, visit veterans.byf.org.