Posted April 3, 2017
Nilfisk offers silica dust compliance webinar
Silica Dust: Understanding the Requirements & Provisions for Construction Industry Compliance.
---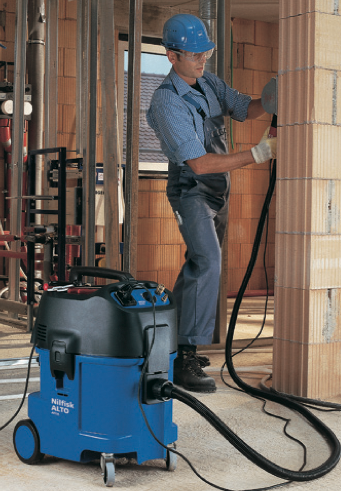 On Wednesday, April 26, 2017, the dust collection specialists at Nilfisk will present a webinar on what professionals need to do to comply with OSHA's new Standard for Occupational Exposure to Respirable Crystalline Silica, which takes effect on June 23, 2017.
As that date looms, contractors will be scrambling to make sure their concrete relted cutting and drilling processes meet othe new regs and that they won't get hit with heavy fines for noncompliance. For many contractors, this will include upgrading their job site dust collection systems. What will they need and how will they need to use it?
In this webinar, attendees will learn:
How to ensure compliance with OSHA's strict new silica dust rule
How to use the safe harbor provision
Tasks and control methods
Date: Wednesday, April 26, 2017
Time: 2:00PM ET - 1:00PM CT - 11:00AM PT
Duration: 1 Hour
Presenters:
Steve Mitchell, Training Manager
Steve has visited hundreds of facilities at risk of combustible dust fires and/or explosions and helped them map their way to compliance. He is responsible for training internal and external Nilfisk associates on applications, regulations and products related to industrial cleaning and dust mitigation through the Americas.
Norman Nowosinski, P.E.
Business Development Manager for Engineered Systems
Norman has 30+ years of experience in engineering, construction and industrial market and sales experience. He works directly with Nilfisk's sales team and engineers to provide manufacturing customers with customized solutions and installation options.
Click here to register for the webinar.
As a prelude to the April 26 webinar, you are also invited to read the article, "One Size Does Not Fit all — Choose the Right Vacuum for the Job Site," by Daniel Peterson. Click here to view that article.
Learn more at www.nilfiskvacuum.com