Posted August 16, 2017
Metabo mobile safety training/job site event trailer hits the road
Metabo tours the U.S. to promote tool productivity and safety.
---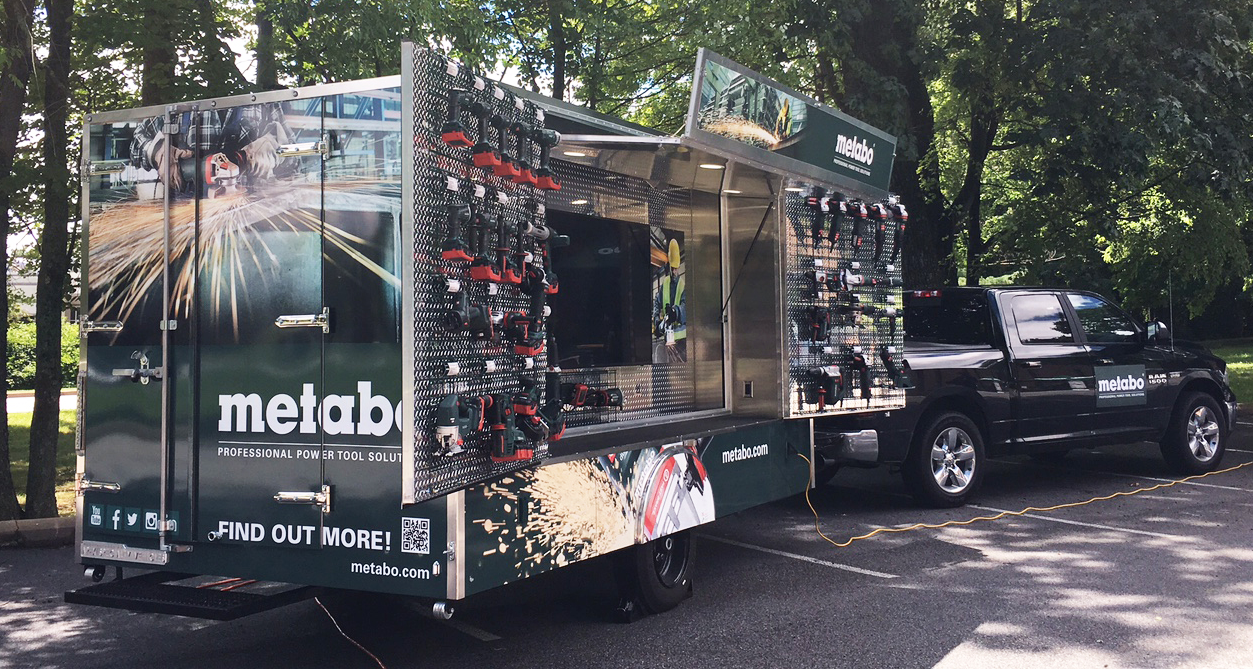 Metabo Corporation has introduced its Mobile Safety Training / Job-site Event Trailer at its North America headquarters in West Chester, PA.
The multi-purpose trailer is completely wrapped in graphics and features a high definition tv and sound system. It's fully outfitted, and in a matter of minutes can be ready to showcase Metabo's range of products at open houses, special events, local and regional trade shows, job-sites andtrainingcenters. The trailer will be able to utilize on-site electric power or create its own with a propane powered generator, so it can be used inside or anywhere where power is inaccessible.
"Thanks to our media center and a wide array of demonstration tools, we are molding the Safety Training / Job- site Event Trailer to be a valuable training tool for product and safety education.," said Larry Pecht, National End User Account Manager.
Metabo's S.E.A.L. (Safety, Education, Application, and Leadership) Team, a highly-experienced team of 'Safety Experts,' are taking the new vehicle on the road. They will visit industrial work sites, union and other training facilities in the Northeast and Mid-Atlantic US for several weeks before moving towards the Midwest.
If you are interested in scheduling Metabo's trailer for a free onsite visit or training session, please contact Larry Pecht at lpecht@metabousa.com or (281) 948-2823.
For more information on Metabo tools, please visit their website or see their full-line catalog: www.metabo.com or download the Metabo 2017/2018 Catalog.