Posted November 15, 2017
Company plans hyperloop test track near Denver
System could move passengers and cargo at speeds exceeding 700 mph.
---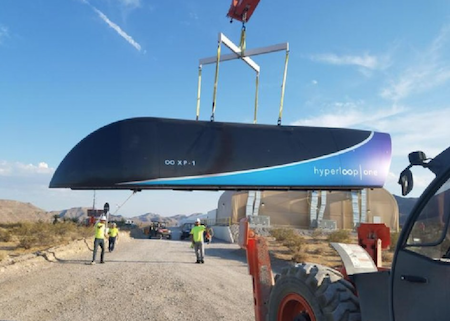 A company working to pioneer a technology its executives say will one day transport passengers at the speed of sound has chosen the Front Range as a possible site for one of its first lines.
Colorado transportation officials will team up with Hyperloop One to determine the feasibility of a 360-mile, high-speed transportation system capable of zipping passengers from Colorado Springs to Denver in nine minutes.
Scientists are still perfecting the technology, which would use electric propulsion and magnetic levitation to send a pod loaded with passengers and cargo whizzing through a low-pressure tube at speeds of more than 700 miles per hour.
Click here to read more and see photos.