Posted January 3, 2018
Fairway Architectural Railing Solutions hires general manager
Robert Broad will support strong growth in company's design build channel.
---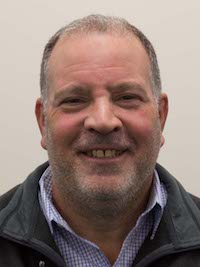 In an effort to support its growing design build market, Fairway Architectural Railing Solutions has hired Robert Broad to serve as its General Manager. Broad will oversee daily business operations at Fairway's Trenton, New Jersey division.
Broad spent over 20 years leading organizational growth across a range of business platforms. He has experience overseeing operations of multiple stores with both Home Depot and Lumber Liquidator's and has been tapped by senior executive management to take over underperforming stores/regions to bring them back to profitability and organizational control.
"Robert will play a key role in Fairway's New Jersey operations, overseeing project management, estimating and drafting," said Greg Burkholder, president and CEO of Fairway Architectural Railing Solutions. "This will allow other key employees to focus on operational efficiencies to better serve our growing retail customer base."
Fairway Architectural Railing Solutions, an operating unit of Fairway Building Products, LLC, is a leading manufacturer of aluminum, steel, vinyl and composite railing systems and accessories for residential and design build applications.
Founded in 1997, Fairway became known for creating the first kitted railing systems, simplifying the purchasing and installation process for dealers and contractors. Headquartered in Mount Joy, PA with additional manufacturing facilities in York, Nebraska and Trenton, NJ, Fairway is part of the Argosy Private Equity portfolio.
Learn more at www.fairwayrailing.com