Posted January 22, 2018
Sheila Schalk joins PIP's sales executive team
Schalk becomes PIP's Director, Programmed Sales after a 12-year career with Grainger.
---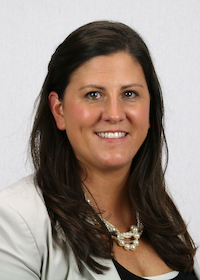 Effective January 2018, Protective Industrial Products, Inc (PIP) announces the addition of Sheila Schalk to its senior management team.
Ms. Schalk joins PIP as Director, Programmed Sales after a 12-year career with Grainger. There, her roles included Account Management, District Sales Management, Government Sales, Senior Director of National Accounts, interim VP of Sales and Director of Government Sales.
Ms. Schalk holds a BS in Economics from The University of Scranton. She has completed coursework in Change Leadership at the Wharton School of Business and in Transformational Leadership at the Harvard School of Business.
"We are very committed to solidifying our position within Key Accounts and Buying Groups by offering the most comprehensive line of PPE on the market along with programs that incentivize growth and commitment," explains Robin Roberts, Sr. Vice President of Sales.
In this newly created role, Ms. Schalk will call on C-level executives to tailor programs that mobilize and maximize opportunities.
Today, PIP has achieved a market-dominant position in high technology gloves and consumable PPE products. The company's spectacular growth is attributed to delivering on quality and innovative products that enhance safety for industrial and construction workers.
PIP continues to earn a privileged position with its distributor partners by offering them continual training and sales tools that provide consultative solutions for customers.
PIP's goal is to strengthen and regenerate its salesforce to meet the ever-challenging needs of today's distributors by continuing to expand its sales team. At the same time, PIP reaffirms its 30-year commitment to our Rep Agency salesforce who are the vital link to every distributor location in America.
Sheila Schalk will be working out of PIP's Latham, NY global headquarters. Ms. Schalk will report to Robin Roberts and may be reached at sschalk@pipusa.com.
Learn more at www.pipusa.com.