Posted January 24, 2018
Point of Rental grows in U.S., U.K. and Australia
Growth and new staff result in office expansions.
---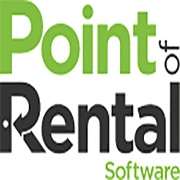 The end of 2017 and early 2018 were busy for Point of Rental offices around the world. In response to new employee growth in Grand Prairie, Texas; Reading, England; and Melbourne, Australia, each office has expanded.
The result is that innovative software and excellent customer service can be found at new addresses in the United Kingdom and Australia. Point of Rental's new U.K. address is Ground Floor Unit 1, Pennant House Napier Court, Napier Road, Reading, Berkshire RG1 8BW. In Australia, Point of Rental can now be found at 4/23 Gipps St., Collingwood, Victoria, 3066.
In the United States, the office has expanded from a single office in its current building to nearly the entire third floor, as the team expands its support and development operations.
"We are very thankful to our customers who make this growth possible," said Point of Rental CEO Wayne Harris. "Our customers are our top salespeople and we're thankful that they believe in us enough to recommend us to their peers."
While the physical address has changed, it's as easy to set up a demo or get customer support as it was before. Just visit pointofrental.com/contact and contact the nearest branch.
Named to the Inc. 5000 list of fastest growing companies in America, Point of Rental Software provides smart, scalable rental and inventory management software to over 4,800 business locations of all sizes and industries. With offices in the UK, USA, and Australia, Point of Rental offers the global rental and hire industry unparalleled customer support and award-winning products designed to streamline operations.
Point of Rental Elite delivers a customized ERP software for world-class rental corporations. Point of Rental Expert is a full-featured rental management software that optimizes complex operations for advanced rental businesses. And, Point of Rental Essentials is a cloud-based rental and inventory software that streamlines business for straightforward rental operations. To learn which product is right for your business, call 1-800-944-7368, visit pointofrental.com or email sales@pointofrental.com.