Posted January 31, 2018
Dorner appoints new director of customer service and inside sales
Ben McGruder joins Dorner from B/E Aerospace Lighting & Integrated Systems.
---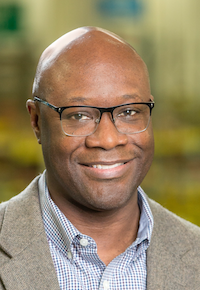 Ben McGruder has been appointed Director of Customer Service and Inside Sales for Dorner Mfg. Corp. In his new position with Dorner, McGruder will lead Dorner's Inside Sales team and oversee all aspects of the company's customer service initiatives with customers and key accounts.
McGruder brings more than 14 years of sales experience to Dorner. He was most recently an inside sales manager at B/E Aerospace Lighting & Integrated Systems, where he created sales strategies and techniques to lead a national sales team. McGruder also held various sales management positions at Siemens Healthcare Diagnostics.
"The opportunity to join this team of talented professionals is something I couldn't pass up," McGruder said. "Dorner is a company that continues to grow, and I'm excited to use my sales management skills to help the company continue moving forward."
McGruder can be contacted at Ben.McGruder@dorner.com.
Hartland, Wisconsin-based Dorner Mfg. Corp. is a world leader in the design, manufacture and distribution of high-quality conveyors and related equipment. Since 1966, companies from around the world have turned to Dorner conveyors for greatly improved efficiency and productivity. For more information about products or company news, visit Dorner's Web site at www.dornerconveyors.com or call 1-800-397-8664.