Posted February 6, 2018
H.D. Hudson names Ron Dorf president
Dorf joins Hudson from Campbell Hausfeld.
---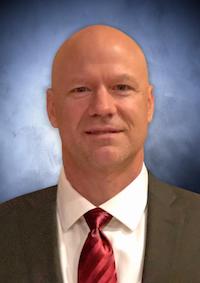 H.D. Hudson Manufacturing Company, a fourth-generation family-held corporation headquartered in Chicago, IL, today announced that Ron Dorf, formerly Vice President of Campbell Hausfeld, Retail Division, has been elected as President, H.D. Hudson Manufacturing Company, reporting to the Board of Directors.
Mr. Dorf's employment with H.D. Hudson commenced January 29, 2018 and Ron will also serve as a Director on Hudson's Board.
"We are thrilled and excited to welcome Ron to our family company. Ron's vast experience, skill set, and character give him the ability to lead our company to its next exciting chapter and further drive our core values," said Bob Hudson, III, current President and Director of H.D. Hudson. "Ron has a tremendous record of achievement throughout his career and his election supports our strategy to transition the company to one that is professionally managed and is governed by the Hudson family on behalf of the entire shareholder group."
Mr. Dorf comes to H.D. Hudson Manufacturing Company from Campbell Hausfeld (A Marmon Group/Berkshire Hathaway Company), where he was Vice President & General Manager of their Retail Division. Campbell is a market leader in the pneumatic industry and is distributed through global hardware, mass market and professional channels. Prior to Campbell he was Vice President & General Manager of the Retail Division at KX Technologies (also a Marmon Company). Before Marmon, Ron was a dynamic leader at Wagner Spray Tech and Maytag Appliances, where he held positions in sales, marketing and general management.
Mr. Dorf earned his Bachelor of Science degree in International Business from Minnesota State University and his Masters of Business Administration from DePaul University.
"I'm excited to join this dynamic team and leverage the world class operational, marketing, customer service, and business strategies of H.D. Hudson Manufacturing Company," said Ron. "I believe that Hudson's robust business model, global reputation and distribution network, as well as innovative product lines has enabled long term, sustainable profitability and provides an excellent platform for future growth. This is a wonderful opportunity for me to lead H.D. Hudson through the next phase of that long-term strategy."
H.D. Hudson Manufacturing Company is a global enterprise specializing in consumer and commercial sprayers and dusters, and has been privately held since 1905. The company's focus on design, manufacturing, marketing and servicing of a wide array of user-inspired products for our retail and wholesale partners has led the Hudson and Flo Master brands to be recognized worldwide for quality, service and value.