Posted March 7, 2018
Who's the better bricklayer, a robot or a human?
SAM, a Semi-Automated Mason, couldn't stack up against the world's best humans.
---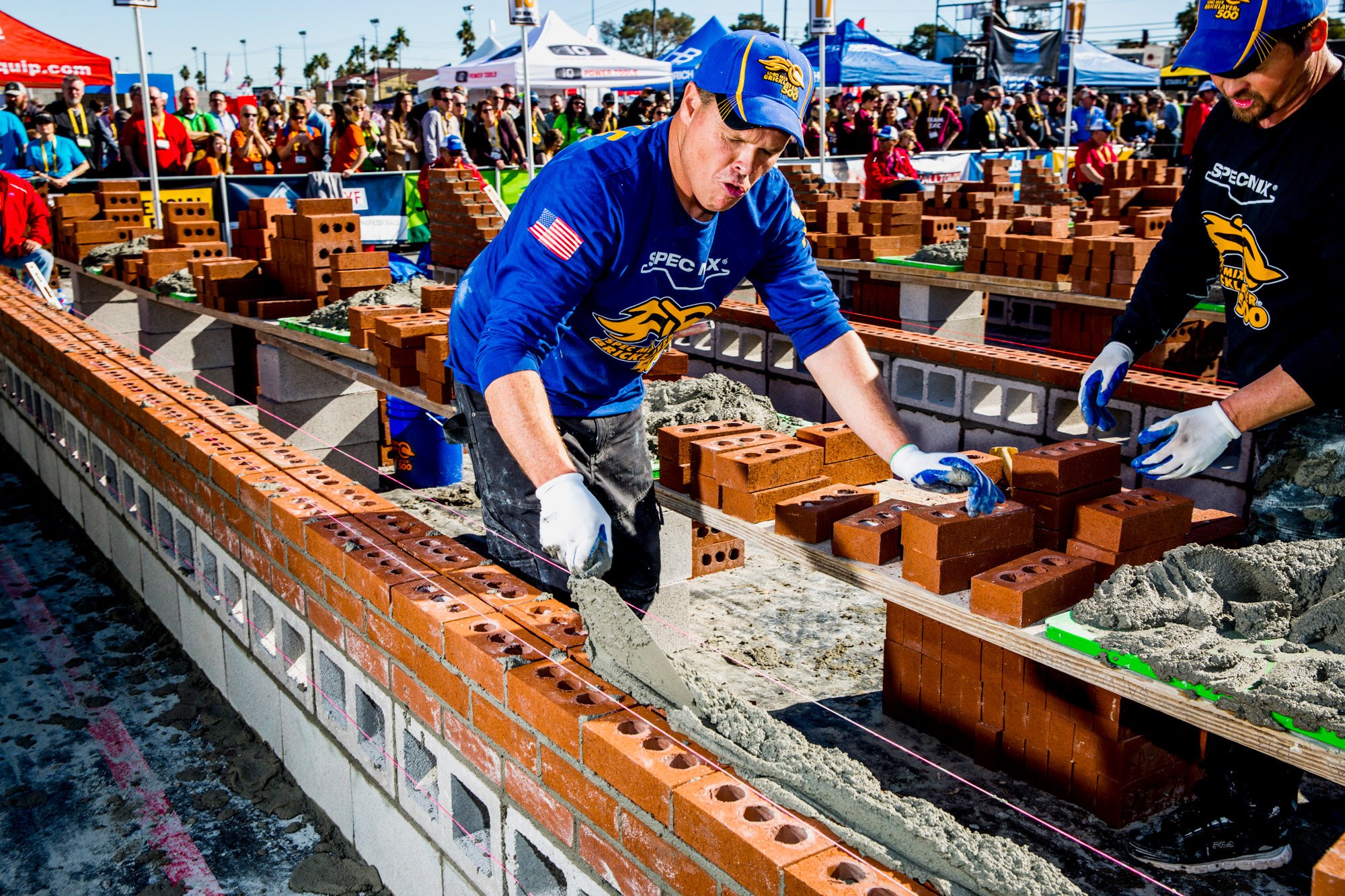 The 16th annual Spec Mix Bricklayer 500 at the World Concrete not only crowned the World's Best Bricklayer, it reinforced the value of skilled and passionate masons despite competition from a robot named SAM (semi-automated mason).
The bricklayers work with ruthless efficiency, scraping and slathering mortar brick after brick, tamping each down to ensure everything is level. By the end of a single hour, with thousands of spectators watching, they have built a stretch of wall that would be a day's work for a mason building at a normal pace.
"I'm on the edge of crazy when I'm laying brick," said Matt Cash of Charlotte, N.C., a defending champion of the Spec Mix Bricklayer 500, the world's largest competition of bricklayers.
For full play-by-play on the competition, read this New York Times article.