Posted May 10, 2018
Pinnacle Climate names new VPs
Peter Lyle is new executive vice president of sales and marketing; Sukru Erisgen is named vice president of engineering.
---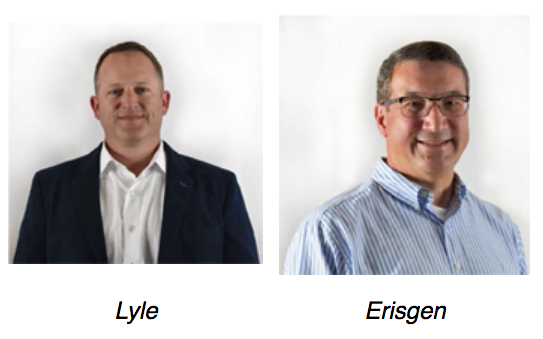 Peter Lyle, the new executive vice president of sales and marketing, has been with the company for nearly 8 years in a variety of sales leadership roles, most recently serving as vice president of international sales.
"Peter's focus, passion, and results orientation will serve him well with these additional, new responsibilities. Peter has continuously demonstrated a customer and consumer-first orientation, built strong customer relationships, and has delivered consistent business growth year over year. Peter will now be leading the global sales and marketing strategy," said Ron Ten Berge, CEO of Pinnacle Climate Technologies.
Sukru Erisgen was named vice president of engineering. Prior to joining Pinnacle, Erisgen was the director of engineering for DriSteem. Prior to that he was employed at Munters Corporation.
He holds a Masters in Engineering Management from the University of Evansville, Indiana, and a Bachelor of Science in Electrical & Electronics Engineering from Anadolu University, Turkey. He also holds a LEAN Six Sigma Green Belt Certification.
"With his wealth of knowledge, technical ability, and leadership strength Sukru brings to the organization, he will be responsible for the strategic leadership of all aspects of engineering," Ten Berge said.
Pinnacle Climate Technologies is a manufacturer of heating, cooling and ventilation products. Learn more at www.pinnacleclimate.com