Posted July 2, 2018
Phillips Screw Company promotes Dilling to Director of Engineering
Gary Dilling has served as lead engineer at The Phillips Screw Company for 16 years.
---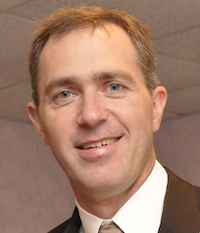 The Phillips Screw Company has been a leader in the fastener industry with their patented drive systems and thread innovations. In order to remain the leader and to continue serving the industry with award winning designs, Phillips has appointed Gary Dilling as the Director of Engineering. Gary has served as a Fastener Engineer at Phillips since 2002.
According to Ken Hurley, CEO for The Phillips Screw Company, "The lifeblood of any growth company is new products and services. What keeps me up at night, is how we continue to keep the pipeline of innovation full. Gary is the right guy to lead our innovation and new product development process. He is a long-standing employee who continues to come up with key innovations and we believe he will help us accelerate at an even faster rate in this new position."
Phillips innovations are used by a variety of industries, including aerospace, automotive, and heavy industry. Technology developed by Phillips can be found on jet engines and floor boards of commercial aircraft, engines and transmissions of cars, and even the windshield of the space shuttle. Having an experienced engineering staff is important to the long-term success of Phillips.
"We are forecasting the next ten years to be a boom time for us in terms of fastener growth." Hurley went on to say, "There is a lot of opportunity, but I don't ever want to take that for granted. I look to our team to continue to innovate and Gary will be a key part of our future."
Phillips latest innovations are Lightning Deck Screws and Lightning High-Performance Wood Screws. These products are currently being introduced into the North American lumber and DIY markets. In addition, Phillips has had equal levels of innovations in their U.K. division with multiple introductions of Bullet and Ulti-Mate branded screws. Gary Dilling took a lead role in the development of all of these items and continues in his research and development of further innovations.
For more information, visit www.phillips-screw.com.