Posted July 18, 2018
Atlas Copco Power Technique names new GM
Mikael Andersson has been with Atlas Copco since 2002.
---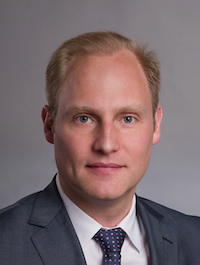 Atlas Copco Power Technique is pleased to announce that Mikael Andersson will be appointed General Manager of its North American Customer Center effective July 16, 2018. Andersson will lead the company in growing each of its core product categories — air, power and flow — within the contractor, dealer and rental segments across the U.S. and Canada.
"Mikael's leadership, analytical input and broad experience make him an excellent choice to lead Power Technique North America," said Andrew Walker, Senior Executive Vice President and Business Area President Power Technique in Antwerp, Belgium.
Andersson brings a wealth of industry and institutional knowledge to his new role. A Swedish national, but having been based in the US for 12 years, Andersson, most recently, was Vice President Business Control for Atlas Copco's Compressor Technique Customer Center, a role he has held since 2009. During this time, he oversaw many strategic growth initiatives including acquisitions, logistics enhancements and business development.
"I am looking forward to joining the professional team in the Power Technique Customer Center," Andersson said. "We will continue to work hard to achieve our vision and be the First in Mind — First in Choice provider of on-site air, power and flow solutions for the sustainable productivity of our customers across North America."
Andersson joined Atlas Copco in 2002 as a Production Controller for Atlas Copco Rock Drills AB. He holds a Bachelor of Science in Business and Economics from Orebro University in Sweden, and a Bachelor of Science in Transport Management from Gothenburg University in Sweden.
Andersson will be based in Rock Hill, South Carolina, the home of Atlas Copco's 180,000-square-foot manufacturing facility and Power Technique North American headquarters.
Learn more at www.atlascopcogroup.com.